RESOURCE BASE
The Yamal LNG Project will be utilizing the resources of the South Tambey field.  Located in the northeastern part of the Yamal Peninsula, the field was discovered in 1974. The South Tambey Field Development License, held by Yamal LNG, is valid until December 31st, 2045.
The field has been well studied during numerous prospecting and exploration campaigns, including seismic data acquisition CDP 2D and 3D, E&A drilling, geological and hydrodynamic modeling.  The results of the geological and hydrodynamic modeling served as the basis for the gas and gas condensate reserves estimation, which was approved by the State Reserves Committee and subsequently confirmed by the international audit team.
---
As of December 31st, 2014, PRMS proven and probable natural gas reserves of the South Tambey Field are estimated at 926 BCM.  The field production potential exceeds 27 BCMPA of natural gas.
---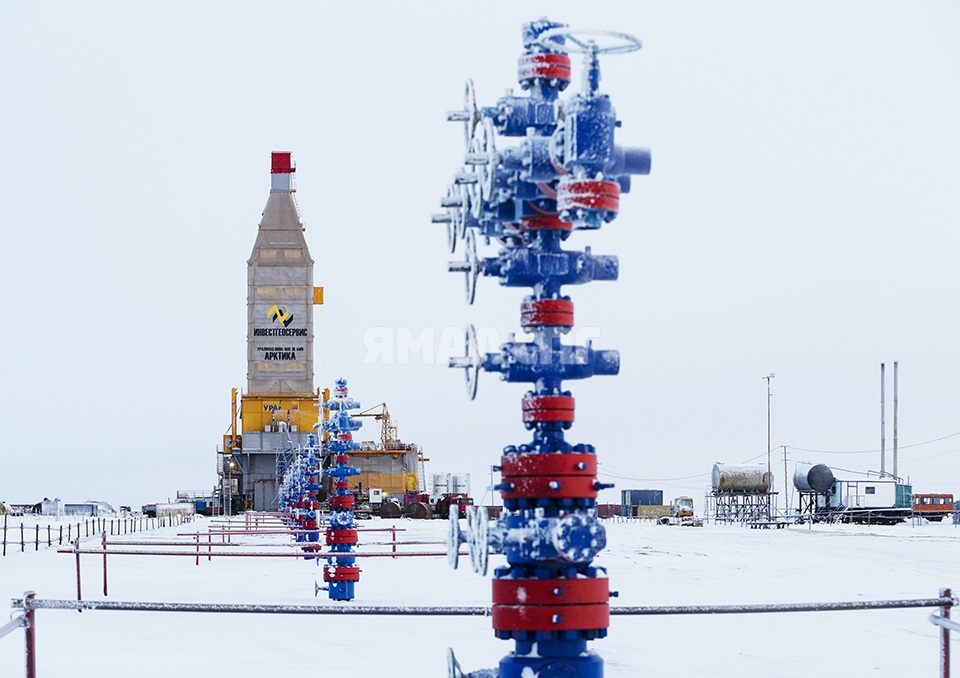 With production drilling campaign already ongoing, the Yamal LNG Field Development Program aims for over 200 directional wells with horizontal completions. All production wells will be drilled from 19 well pads using advanced drilling technologies.  
Designed and built specifically for the Project, ARKTIKA Drilling Rigs are capable of operating in the extreme climate of the Yamal Peninsula. Their winterized design provides full protection from the wind, thus creating comfortable work environment for the personnel and ensuring uninterrupted drilling performance regardless of the weather conditions.